October is National Crime Prevention Month and we at Denalect are committed to helping you protect your loved ones, pets, valuables and property against crimes of opportunity. These include vehicle burglary, thefts from unsecured vehicles or homes, muggings, street robberies and wallet and/or purse-snatching.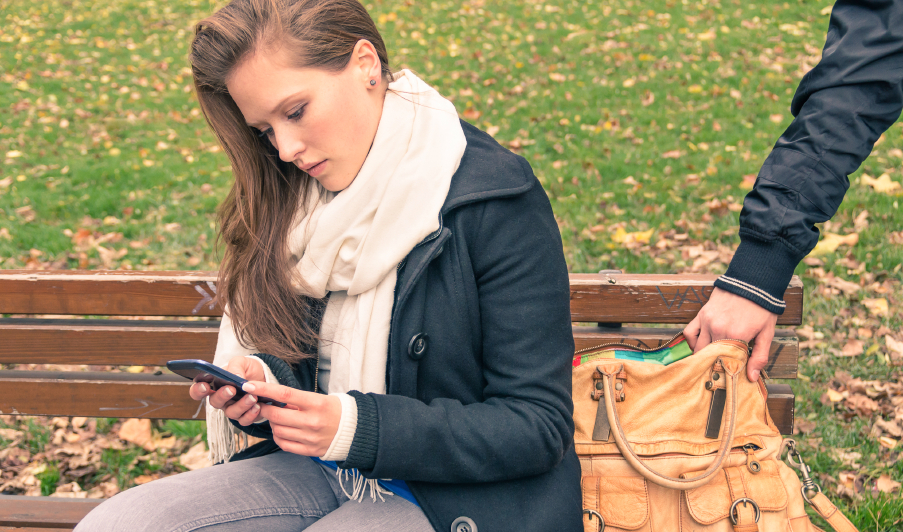 Since common sense and precaution are the best prevention, here are eight tips from our security pros on how to protect yourself and others:
1. Be aware of what's going on around you. Distractions, such as talking on a cell phone or juggling an armful of packages, may provide thieves with an opportunity to steal from you. Walk with a purposeful stride and keep an eye out for possible trouble.
2. If someone bumps into you, this may be an attempt to pick your pocket. Say "excuse me" no matter whose fault it is and keep moving.
3. Most thieves prefer easy targets so don't leave your valuables unattended or out in the open. This includes leaving your purse in a shopping cart, hanging from the back of your chair at a restaurant or in the seat next to you on public transportation. Don't show off your valuables to or in front of strangers.
4. Avoid dark or dimly lit areas at night. If you're walking down on the sidewalk, stay nearer to the street than to the buildings. Be wary of corners, doorways and alleys. If you're in a parking lot, keep your eyes open for individuals lurking behind or between parked cars.
5. If you carry a purse, use one with a strap that crosses your torso and shoulder. Wallets are best kept in your front pocket.
6. When you leave your house, don't leave any doors unlocked, the garage door open or a window ajar. If you have an alarm system, activate it.
7. Keep your vehicle locked and the windows rolled up at all times. Never leave valuables visible in your car. Either locked them in the trunk or take them with you. Try to park in busy, well-lit areas.
8. And finally, trust your instincts. If someone or a situation appears suspicious, move away as quickly as possible. Common sense and precaution are the best prevention against crimes of opportunity.
For more information on our security systems or if you'd like a free estimate, contact our business office at (925) 932-2211. Business hours are 9am to 5pm, Monday through Friday.
Denalect Alarm is proud to serve home and business security and alarm systems in Northern California: Antioch, Blackhawk, Concord, Danville, Dublin, El Cerrito, Hercules, Lafayette, Livermore, Martinez, Moraga, Oakley, Orinda, Pittsburg, Pleasant Hill, Pleasanton, San Ramon and Walnut Creek.