Help protect your family, home and property this season with these holiday safety tips. With shoppers out in droves and many people traveling out of town, it's little wonder that crime rates increase in winter. The holidays should be filled with good cheer but even the most wonderful time of the year can be ruined by crime, weather or disaster.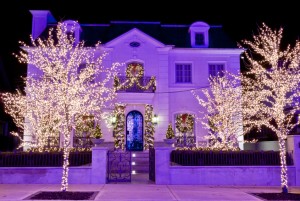 Home Safety
Be extra careful to lock doors and windows when you leave the house, even for a few minutes.
Unless your home during the week day, have any holiday gifts shipped to your office. Packages left out on your porch can easily be stolen when no one is home.
Never burn wrapping paper in your fireplace.
Make sure holiday gifts aren't visible through the windows or doors of your home.
Shopping Savvy
If you carry a purse, never leave it in the shopping cart or hanging on the back of your chair in a restaurant. Also, if you keep your keys, driver's license and cell phone in an interior jacket or sweater pocket, you're not stranded without a way to call or get home if your purse is stolen.
Keep a record of your driver's license number and credit card numbers in a safe place at home. That way, if they do get stolen, you have the information you need to cancel them ASAP.
On the Road
If you're heading out of town, have a trusted neighbor or friend watch your house and pick up your mail and/or newspaper. For more tips on protecting your home while on vacation, go here.
If you're road tripping to visit family or friends this winter, be sure to carry food, beverages and blankets, just in case bad traffic or inclement weather.
If you have a Christmas Tree
Make sure your tree stands at least three feet way from any heat source, including fireplaces, radiators, candles, heat vents and lights.
While Christmas tree fires aren't common, when they do occur, they tend to be serious. One out of three tree fires are caused by electrical failure.
Only use lights that have the label of a recognized testing laboratory.
Replace any broken or worn strings of lights and don't connect more than three strands of mini string lights together. For LED lights, read the manufacturer's instructions for how many strands to connect.
Always turn off Christmas tree lights before leaving the house or going to bed.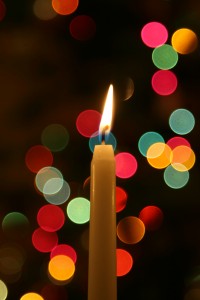 Lighting Candles
Candles can produce a lot of heat so be sure to leave a 2 foot gap above any lit candle.
Using a metal candle holder? place it on a heat-resistant surface to prevent burning. With glass holders and containers, only use ones specially made for candles. Other glass holders can overheat and explode, which can cause a fire.
Party Smarts
If hosting a party, always have a non-alcoholic beverage available for your guests. Find alternate transportation for intoxicated guests or arrange an official designated driver for your party.
If attending a party and plan to enjoy an alcoholic beverage or two, try to eat something high in protein beforehand to help slow the absorption of alcohol into your system.
Know your safe limit. Only time will eliminate the alcohol in your system.
Never drink and drive.
Beware Holiday Scams
Sometimes criminals take advantage of holiday generosity by masquerading as solicitors for door-to-door for charitable causes. Ask for identification and what the donations are being used for. If you're suspicious, do not donate or ask for a brochure so you can research the charity.
Or donate to a charitable organization you recognize or can verify.
Denalect Alarm proudly serves the home security and business alarm system needs of Contra Costa County in Northern California: Anitoch, Blackhawk, Concord, Danville, Dublin, El Cerrito, Hercules, Lafayette, Livermore, Martinez, Moraga, Oakley, Orinda, Pittsburg, Pleasant Hill, Pleasanton, San Ramon and Walnut Creek.