Renters are 85% more likely to experience a home invasion than those who own their homes. Folks living in an apartment or condo have additional security concerns. Close proximity to other tenants and increased foot traffic means that your home is more at risk of intrusion and burglary. To help, our security pros offer some tips on how to keep you, your family and your place safe.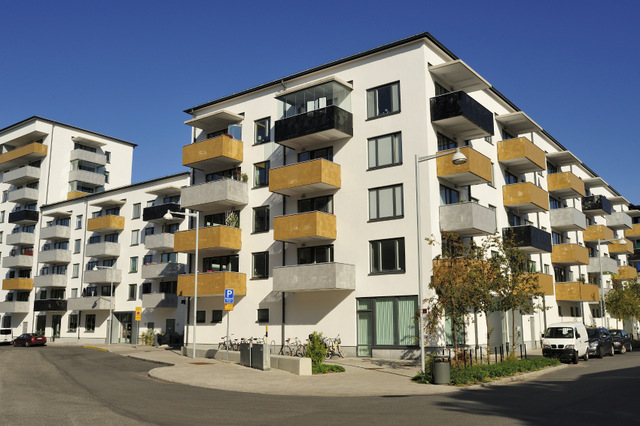 Consider exterior security. Buildings with a door person posted at the entrance to monitor comings and goings and/or a call box for tenants to "buzz in" their guests are generally safer.
Practice entrance etiquette. While it's awkward (and often considered rude) to close the door on someone while you're entering or exiting the building but if you don't know the person it's safer to close the door behind you without letting him or her in.
Get to know your neighbors. Not only is it safer to have trusted neighbors looking out for you and your apartment, many buildings also have their own neighborhood watch group.
Add a deadbolt and/or a chain lock on your front door. A standard doorknob lock is easier to pick and force open than a deadbolt, which is much more secure. Also consider a chain lock. It'll allow you to crack your door to talk to a stranger and/or ask for identification before opening up completely.
Strengthen slider glass doors. Many sliding doors have inadequate locks and can come off their tracks with just a nudge. Secure your sliding door with an inside bar lock or a pole on the track. You can also install a secondary locking mechanism such as a metal pin inserted through the door frame and into the sliding door.
Install a safe. This can be an effective way to hide valuable items (such as jewelry, cash, passports, etc.) from thieves who are just looking to grab valuables in plain sight and escape quickly. Find a safe that's fireproof and fits your budget and needs, and talk to your landlord about bolting it to a floor or wall, so a burglar can't pick it up and take it.
Invest in good blinds or curtains. Install blinds or curtains on all your windows to block the view from outside and be sure to close them when you go out. This will keep wandering eyes from checking out your valuables, reducing the risk of a break-in.
Get renters insurance. Many insurance companies offer policies specifically for renters that run about $20 a month and cover all your property at the full replacement cost. Consider the cost of replacing everything you own in the event of a theft, fire, or severe weather. If you wouldn't be able to recover from the loss, then renters insurance is a good option.
Consider getting an alarm system or security devices. Depending on your needs and budget, you can install a system yourself or have one professionally installed. For more pro tips on choosing the right home security system, click here.
And finally, be vigilant. Always lock your front door and avoid poorly lit areas and communal spaces (such as a laundry room) late at night. Also, it's important to always lock your balcony door when it's not in use and don't leave you car unlocked or the trunk open when you are not with the vehicle.
For more information, contact our business office at (925) 932-2211. Business hours are 9am to 5pm, Monday through Friday.
Denalect Alarm is proud to serve home and business security and alarm systems in Northern California: Antioch, Blackhawk, Brentwood, Concord, Danville, Dublin, El Cerrito, Hercules, Lafayette, Livermore, Martinez, Moraga, Oakley, Orinda, Pittsburg, Pleasant Hill, Pleasanton, San Ramon and Walnut Creek.